Our Next Generation Cyber Risk Solution PlatformOrPrior to pricing, we scan your insureds assets from a hackers perspective and offer recommendations to address imminent exposures. Providing our agency channel partners with this specific risk information helps prevent breaches and results in higher close ratios. We are 100% dedicated to cyber insurance and similar products. Instead of a traditional wholesale platform advised by P&C insurance folks, our advisors and partners are renowned hackers and security consultants.
Case 1: Imagine trying to insure a fleet of autos without knowing the number or location of each. You can't protect risks you don't know about. Underwriting a large entertainment risk with significant on-line media presence, our asset discovery process identified over 600 Internet facing assets. The insured was aware of less than 100. Our domain snapshot put the insured into a position to protect all assets. Our agent was able to offer tangible risk information instead of simply offering insurance quotes.
Cyber Insurance Is Not Enough
Using InfoSec expertise and risk identification tools, we help our agents look cool and knowledgeable about actual exposures to loss. For select risks, we evaluate risks using asset discovery and non-invasive security assessments, often identifying existing threats present with your client's data assets. We also offer front-end app's for your clients providing ongoing threat monitoring, patch management and ransomware alerts.
Case 2: While underwriting a large staffing company we identified ransomware on several of the prospects servers. This prospective insured held over 30,000 personal employee records and this particular malware could result in significant business interruption and loss of brand reputation. In this case, the agent was able to mitigate risk and provide a comprehensive financing solution to the insured.
Focus on Select Number
of Carrier Partners
For agents simply wanting to block the marketplace, we are not a good fit. We focus on a select number of carrier partners based on comprehensive vetting of policy forms and claims handling experience. As a result, our primary concern is not keeping 70 insurers well fed, but focusing on the specific needs of each insured.
Case 3: Traditional sublimits for fraudulent funds transfer risks range from
$25,000 to $250,000 in the current marketplace. For a large transactional law practice, these limits were woefully inadequate. After confirming appropriate controls, we provided $2,000,000 full policy limits to sufficiently finance this exposure.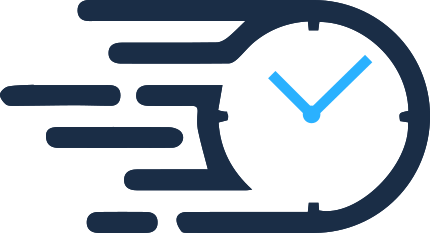 For risks up to $250 million in revenue, we can turn a quote around fast…often in real time. For most risks, our application is 1-page…or you may get a serious discount completing the 4-page form. For risks between $250 million and $500 million we need 48 hours once we get the data. Since smart agents require all clients and prospects get a cyber quote, we can quote your entire book of business. All we need is a spreadsheet with name, address, class and revenue.
Producer-Centric Sales Support
We help producers close more deals by providing real support beyond the typical white paper or ridiculous power point slideshows. Our marketing team will provide branded sales collateral, branded applications, customized proposal
templates and a really cool phone app agents can use to show clients and prospects what to do if they think a cyber event occurred. Of course, many agents ask us to jump on a call with insured's to improve closing odds.
Interested or have any questions? Contact us today by calling us at (866) 292-3092 or filling out the contact form below!
Fields marked with an * are required